Social Media Benchmarking
Put your profiles in the context of the whole business segment, and see exactly what the trends are.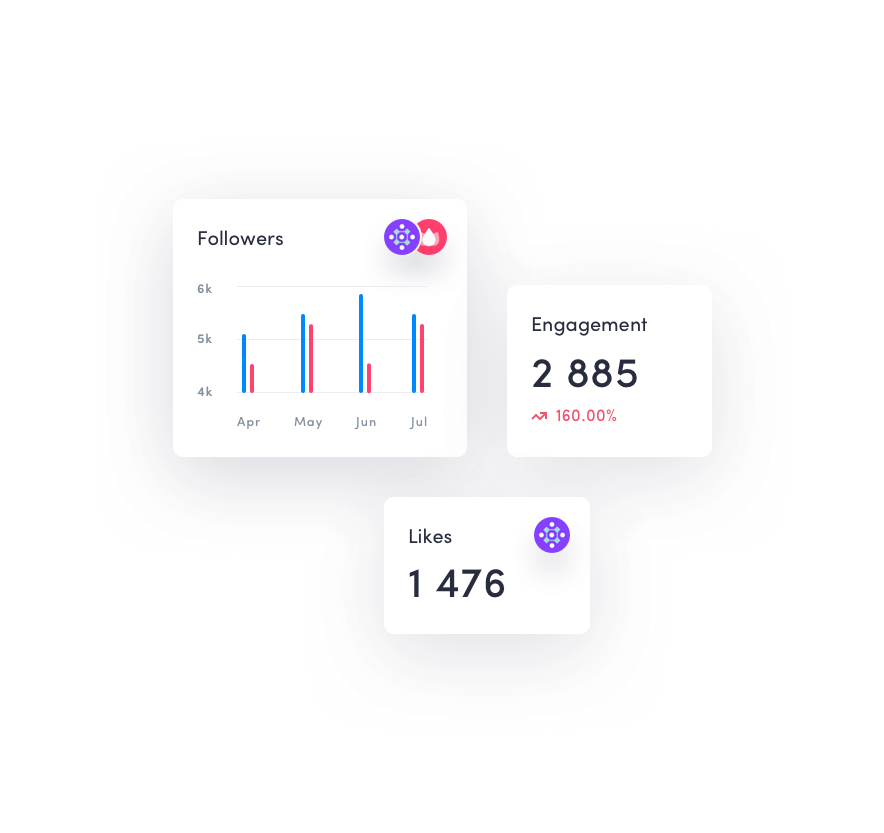 Data from the whole segment
Analyse data to discover which content performs best for your sector, and brings the highest engagement to you or your competitors.
Start a 31-day free trial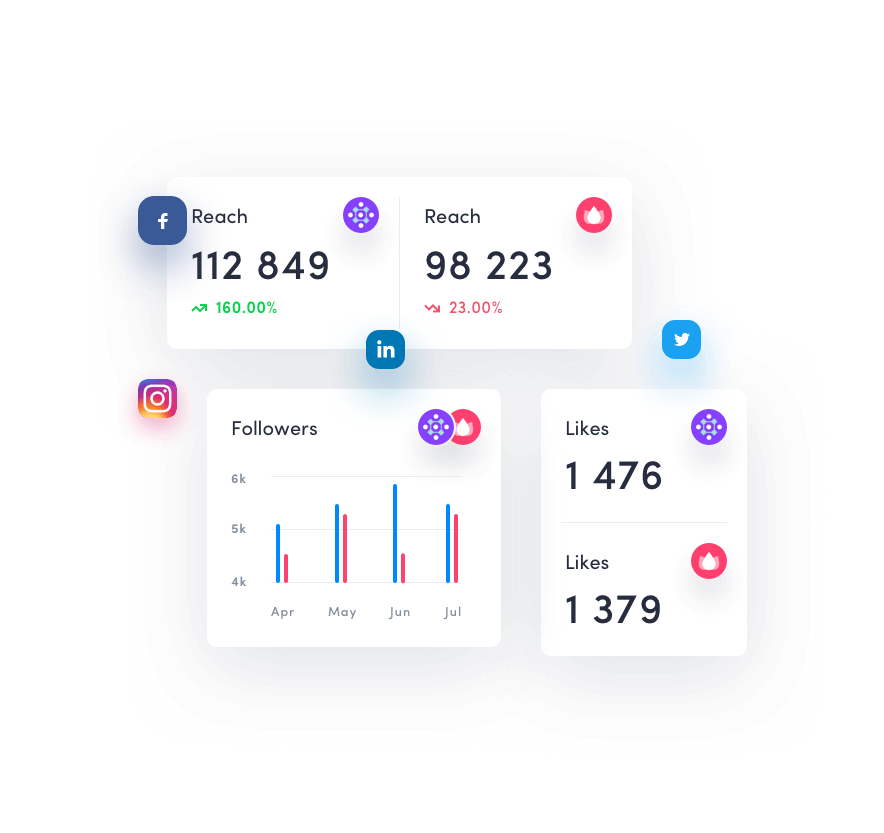 Side-by-side comparison
Filter all your competitors by brands, content type or social media platform.
Start a 31-day free trial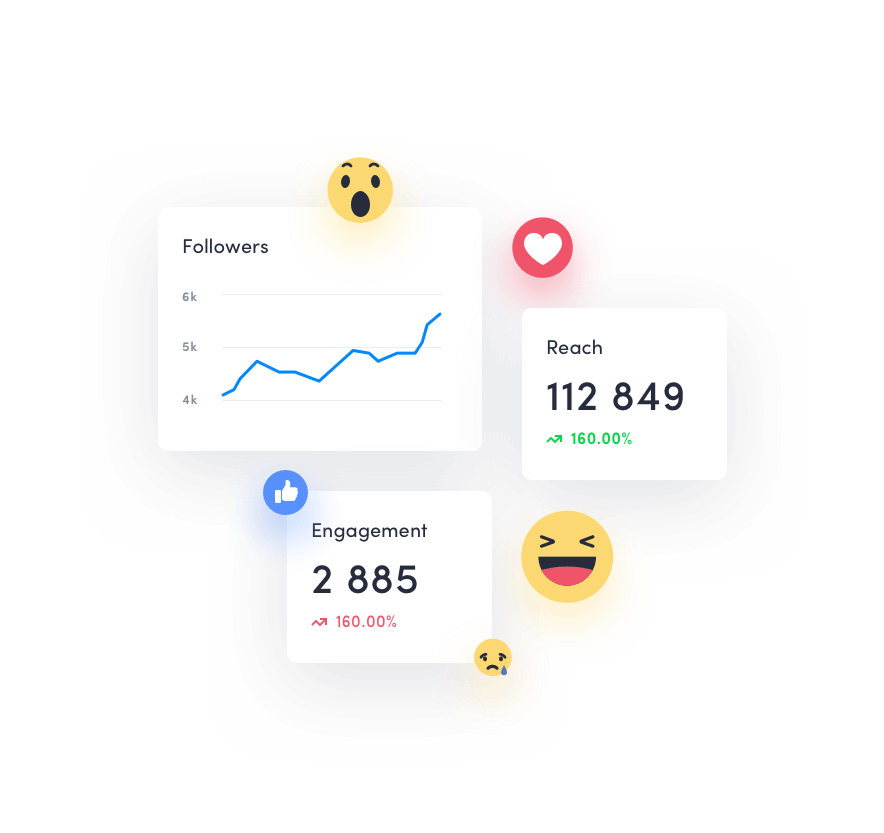 Tons of different data types
Follow fans trends, number of posts, interactions, interactions by fan/day/week/month and many more insights.
Start a 31-day free trial
All features
Real-time comparison
All public data in one place
Insight to your performance, your competitors or the whole segment
Labels and tags for data categorization