Social Media Community Management
Never miss a single comment, our community management tool connects all your channels in one place.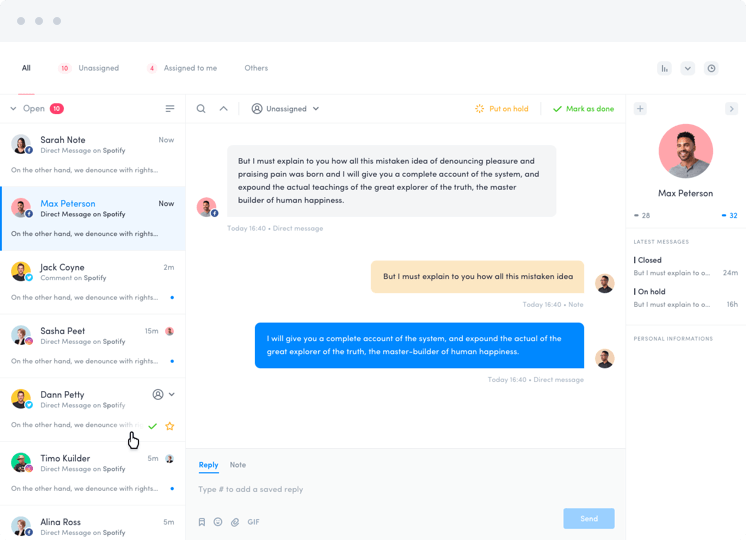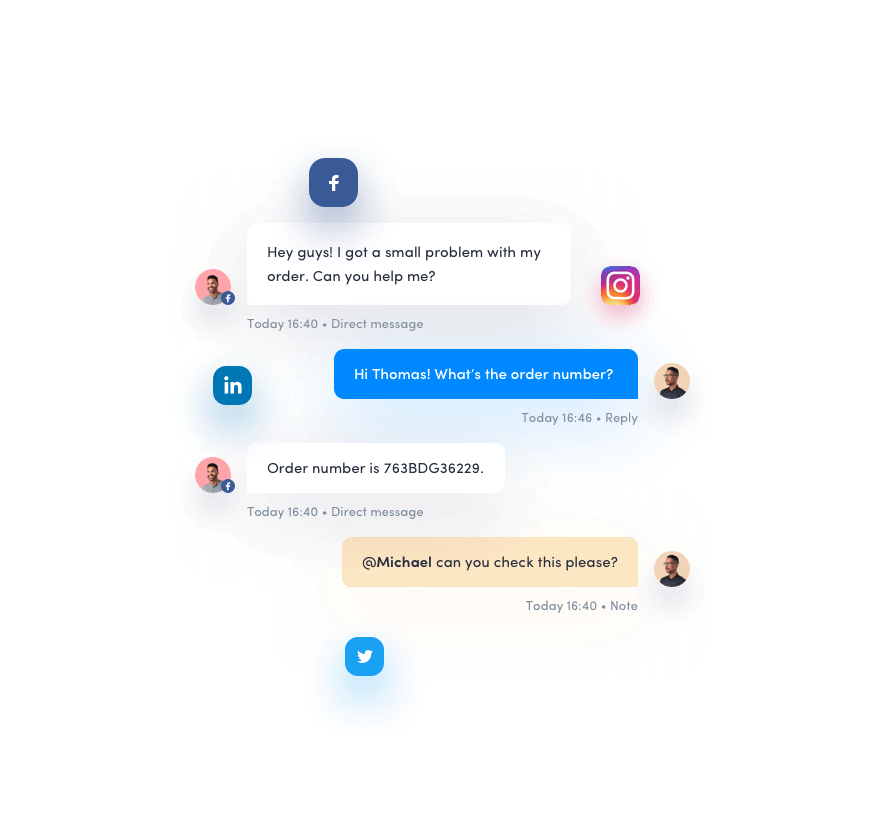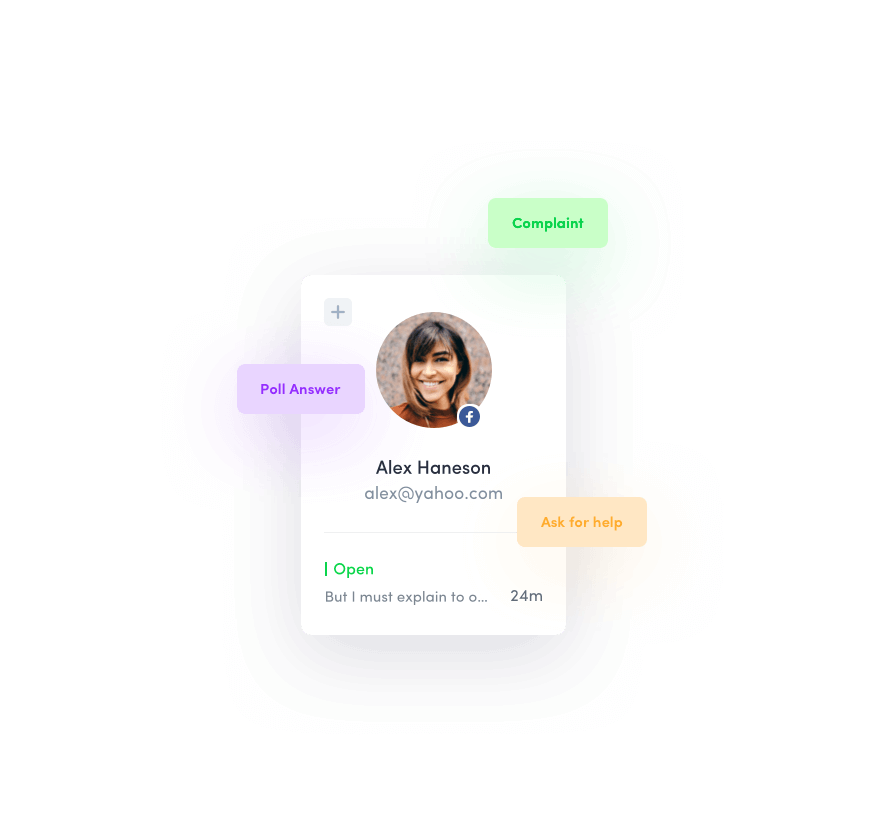 Strong CRM tool
You can filter your fans or users and see the full history of their online communication with you. Use labels to sort out the results and analyze people's reactions.
Start a 14-day free trial
Book a live demo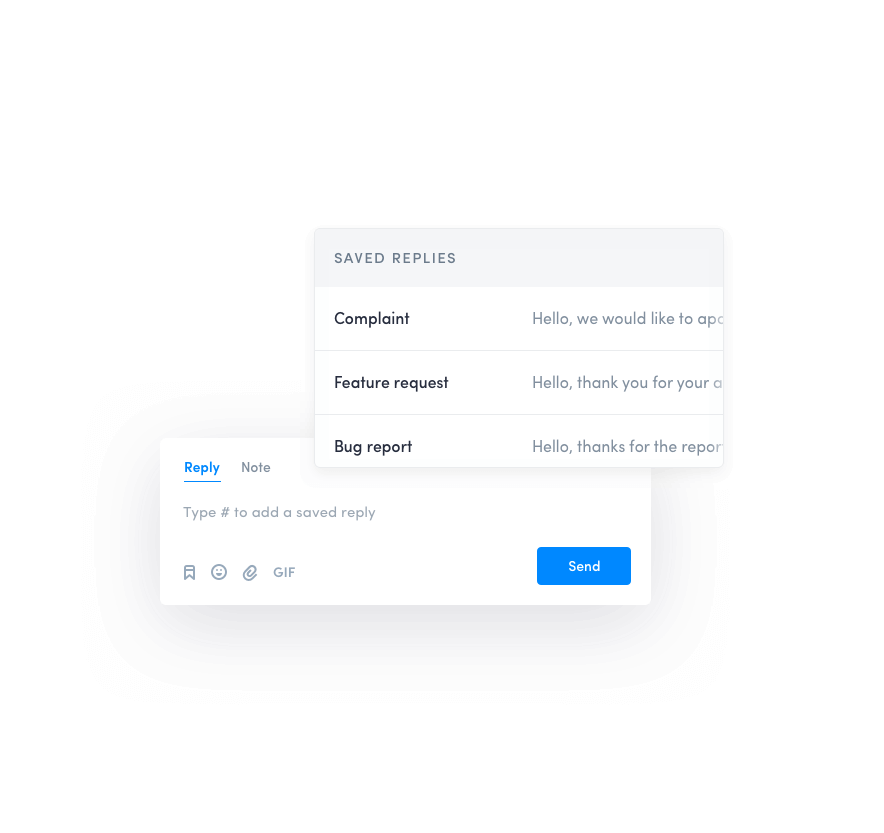 Check Community Management In Action
All features
Collects all messages, comments, shares and mentions
CRM card
All channels at one place
Labels and tags to categorize communication
Cooperation within the team
Social Media Community Management
VAT is not included in price